Is Your Pain Mostly In Your Lower Back

?
Mechanical chronic low back pain results from an injury or stress on the tissues surrounding the spine, including soft tissues, muscles, bones, and joints. Often times, this type of pain is due to impaired neuromuscular control and neural inhibition of the multifidus, which is the largest stabilizing muscle in your back.
Watch the video to learn more about neuromuscular control, proprioception, and various functions of your back muscles.
Find out if you have a condition called Multifidus Dysfunction
Do you have back pain, muscle spasms, or feelings of instability often?
Do they seem to be getting worse with time?
Do you experience back pain or spasms when doing small tasks like brushing teeth over a sink, washing dishes, or reaching for an item?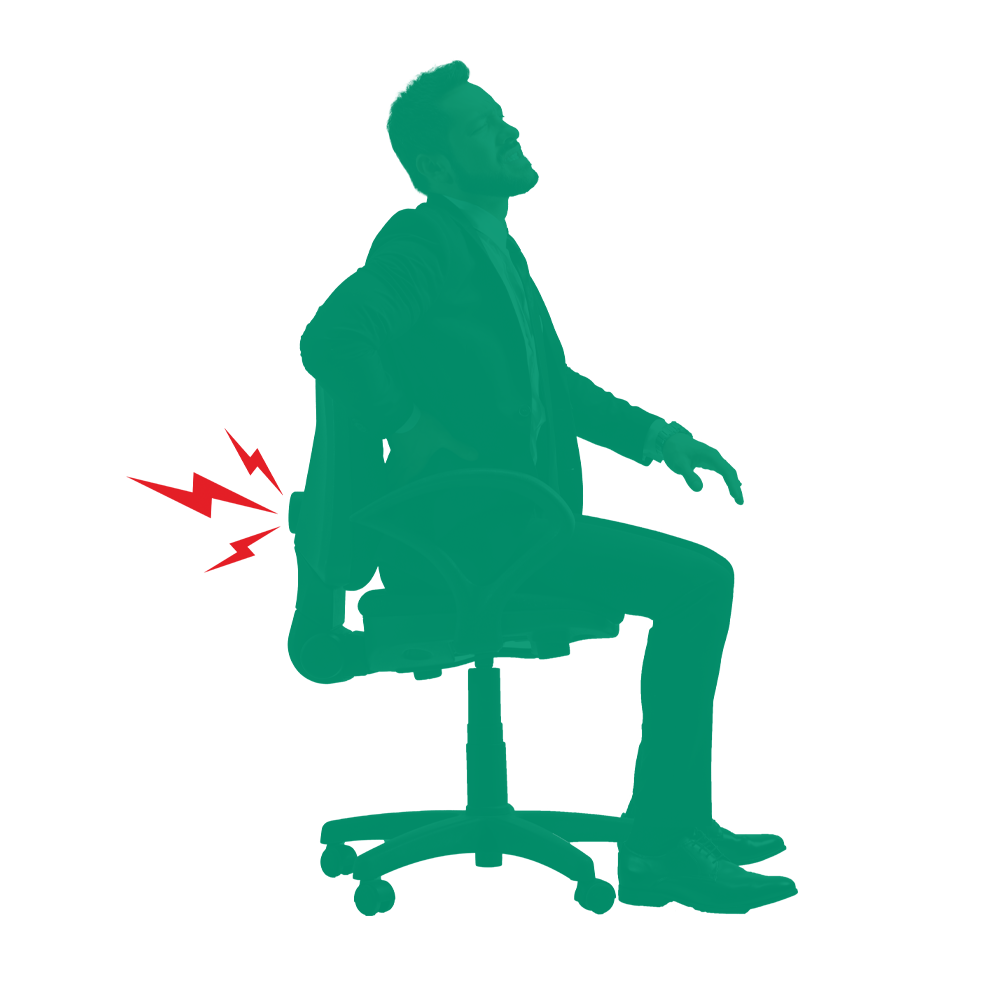 If you stay in a position for an extended period (sitting, standing, driving, etc.) does your back become increasingly painful?
Do you have to shift positions or support yourself with your arms because of this pain?
Could your back pain be due to Multifidus Dysfunction?
Multifidus Dysfunction can result from a loss of neuromuscular control. This can cause a lack of spinal support, leading to uncontrolled loading of spinal joints and discs, resulting in mechanical low back pain. 
Watch the video to learn more about multifidus dysfunction and loss of neuromuscular control. 
Restorative treatments focus on improving function for patients by addressing the underlying cause.
Palliative
treatments focus on blocking pain through Spinal Cord Stimulation, oral medication, injections, or burning nerves.
Is ReActiv8 right for you?
Complete this survey to see if you're a good fit
Take the first step towards finding a doctor and determining if ReActiv8 is right for you. By answering the following questions, we can provide you with general guidance on whether you may be a candidate for ReActiv8.
"*" indicates required fields
ReActiv8 is the first and only restorative treatment option for mechanical chronic low back pain as a result of multifidus dysfunction, and aims to restore the neuromuscular control between the brain and spine.
ReActiv8 is implanted underneath
the skin during a minimally-invasive
outpatient procedure.
A generator is connected to two electrical leads, which are positioned to stimulate the nerves that control your multifidus muscle.
You control your twice-daily, 30-minute therapy sessions, which can feel like a deep tissue massage.
Long-Term Clinical Outcomes
Pain and Function Improvements

8 out of 10 patients reported substantial improvements in pain and/or function

7 out of 10 patients voluntarily eliminated or reduced their opioid intake*
*Percent of patients that were on opioids at baseline: (1-Year= 31/65), (2-Year= 34/57), (3-Year= 36/51).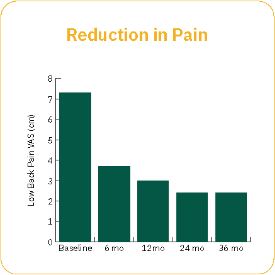 Clinical study data show that patients experience progressive long-term improvements in pain and function, over time, demonstrating a durable, consistent, and restorative result.*
* Three-Year Durability of Restorative Neurostimulation Effectiveness in Patients with Chronic Low Back Pain and Multifidus Muscle Dysfunction. Neuromodulation Journal. Sept. 2022. Gilligan et. al.
Backed by real patients with real results
Many people who were treated for their mechanical chronic low back pain with ReActiv8 have seen a dramatic improvement and were eager to share their stories to give hope to others
Talk to a real ReActiv8 patient
N

Ask personal questions from someone who has been through the ReActiv8 Journey

N

See what the therapy experience and process is really like

N

Get advice and tips for recovery
Learn more about the process
here
Attend a Patient Education Event
Hear physician and patient perspectives on mechanical chronic low back pain, the role of the multifidus muscle, and the clinical outcomes on Restorative Neurostimulation Therapy.
ReActiv8 Support & Verification Program
Our dedicated patient access specialists will work with you, your physician, and your health insurance company in an effort to obtain authorization for the therapy.
Frequently Asked Questions